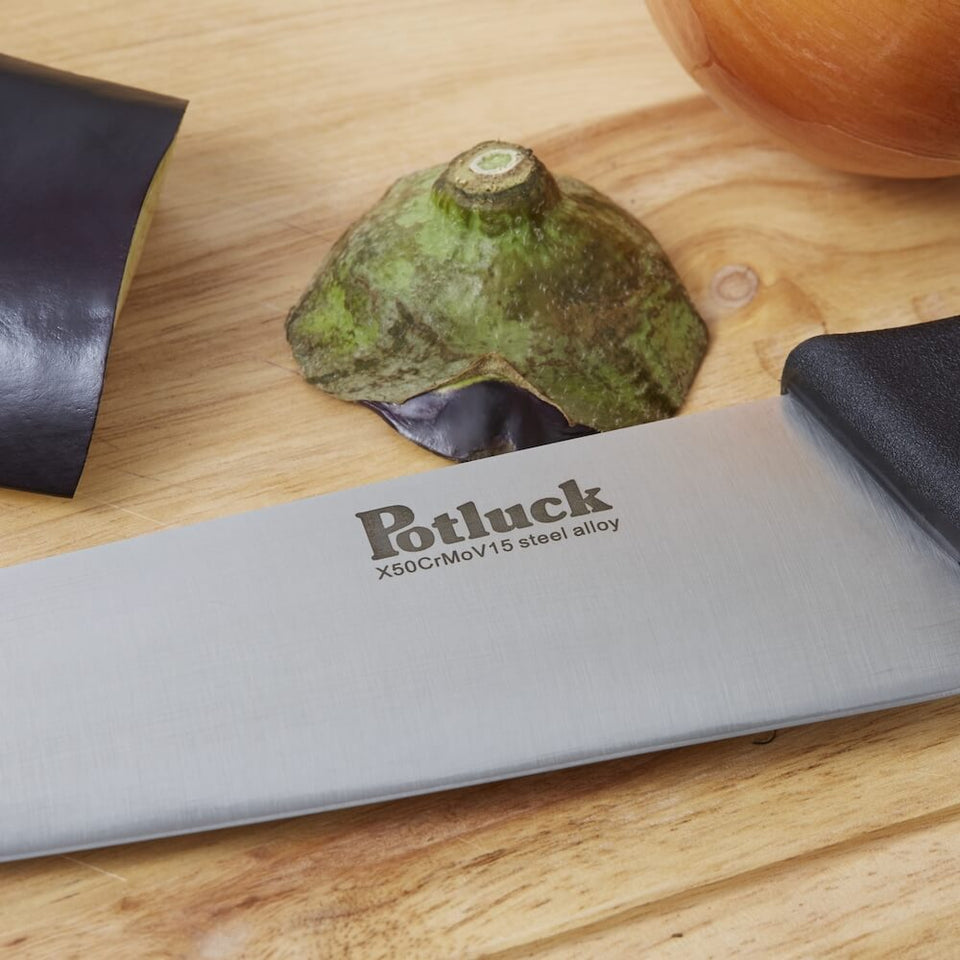 20% off
Potluck Knife Set
The only three knives that you need: a chef's knife, a bread knife, and a paring knife. Each knife is lightweight, well-balanced and the perfect length for its task. Hand-honed, high-carbon steel blades sharpen easily and hold their edges for a long time. Extremely resistant to rust and stains. Slip-resistant polypropylene handles. They'll get the job done and are easy to care for.
Dishwasher-safe, but hand-wash preferred.
Here's what's inside:
Paring Knife
3.5-inch blade. For a bit of finesse when peeling fruit or trimming vegetables.
Chef's knife
8-inch blade. Slice, dice, chop, mince. Julienne! Brunoise! Batonnet?!
Bread Knife
10-inch blade. Serrated with enough length to make easy work of any crusty loaf.
Looking for something else?