Potluck is now Goldilocks
We launched Potluck in July 2018 with little idea of what we could expect as a new company among so many beloved and established brands. We couldn't have imagined the amazing response that we've received.
As we've grown, we've thought hard about what we stand for as a business. Our goal is to empower as many home cooks as possible. Cooking at home is one of the most sensible things that we can do for ourselves: it can be fun, it can be healthy, it can be economical.
One way by which we can help is by offering well-designed kitchenware that is affordable to as many people as possible. So, we sought out a name that better reflected our commitment to products that are "just right" for the home cook. Potluck is now Goldilocks.
What's New?
Aside from the name and logo, we're excited to offer a couple of new products. We've revamped our Knife Set, which now features triple-riveted Polyoxymethylene (POM) handles. POM handles are exceptionally durable and easy to clean. We are also releasing our brand-new 12-inch skillet. Like the rest of our cookware, the 12-inch skillet is made from tri-ply stainless steel. It's available as part of the Essentials Bundle Plus, Cookware Set Plus, or on its own.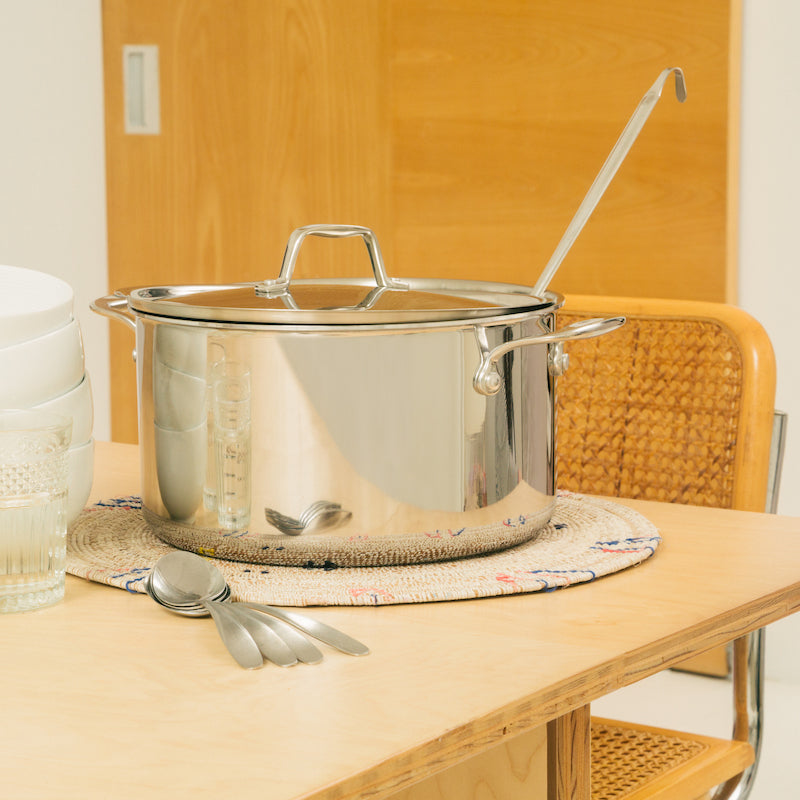 What's the Same?
The Cookware Set is exactly the same, except for the name and logo. The Utensil Set is also the same. The team behind the products is the same. The obsession with giving you the best bang for your buck is the same.